AttraTec No. 1 - Wild Boar & Deer Attractant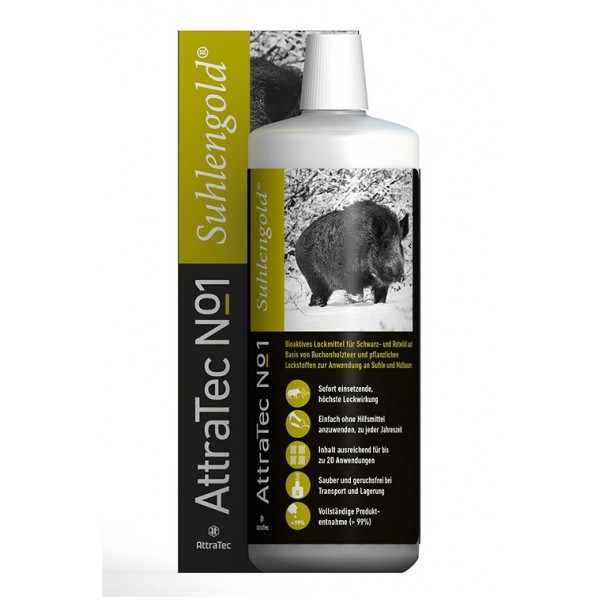 Bioactive attractant for wild boar and deer on the basis of beech tar and plant-based attractant substances for use on wallows and rubbing trees.
Immediately active, highest attractant effect!
Easy to use, no auxiliary means necessary, all year round.
Content sufficient for up to 20 applications.
Clean and odourless transport and storage.
1kg

If you want to check stock availability then please call 01622 872400 or email huntinglodge31@gmail.com.