Caldwell .22 Rimfire Resetting Target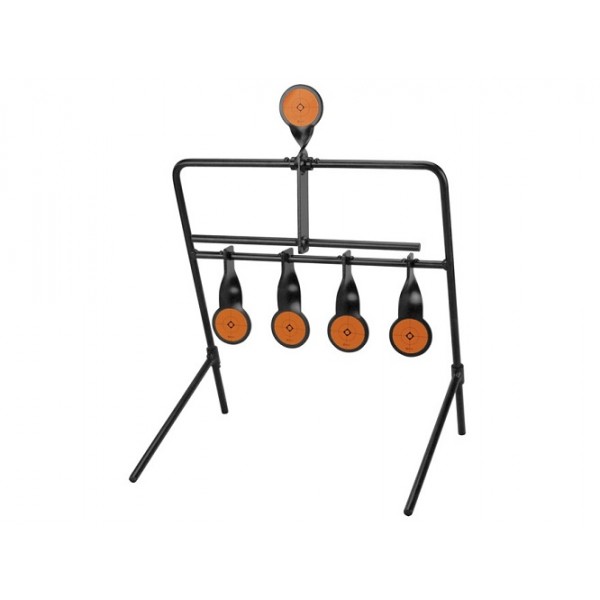 This Caldwell Resettable Target Shooting System will create an interactive shooting experience that will bring hours of fun for target practice or every day plinking. Shooters can add some Caldwell Shooting Spots (sold separately) for a clearer target.

Made from heavy duty steel, the bottom row of targets swing up and out of the way when hit. Shooting the top target will reset the others. 1-year warranty against manufacturing defects.
Interactive resetting targets
Targets reset with one well placed shot
Heavy-duty steel construction
Includes 2" orange target spots
Built to last
If you want to check stock availability then please call 01622 872400 or email huntinglodge31@gmail.com.