Pro Shot 5 Piece Polymer Gun Pick Tool Kit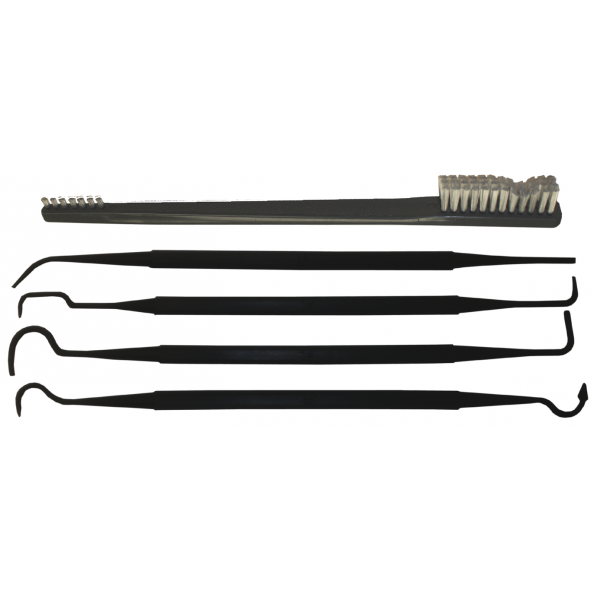 The Pro-Shot Gun Cleaning Pick Set have different shaped tools at each end to get into those tight, hard to clean/reach places. Set includes double end nylon brush to help in removing stubborn fouling.

Features:

Helps to reach important hard to reach spots in your firearms

Set of 4 picks with different shaped tool at each end

Made of high strength polymer

Won't scratch even the finest surface

8 different combinations to reach the tightest of spaces
If you want to check stock availability then please call 01622 872400 or email huntinglodge31@gmail.com.